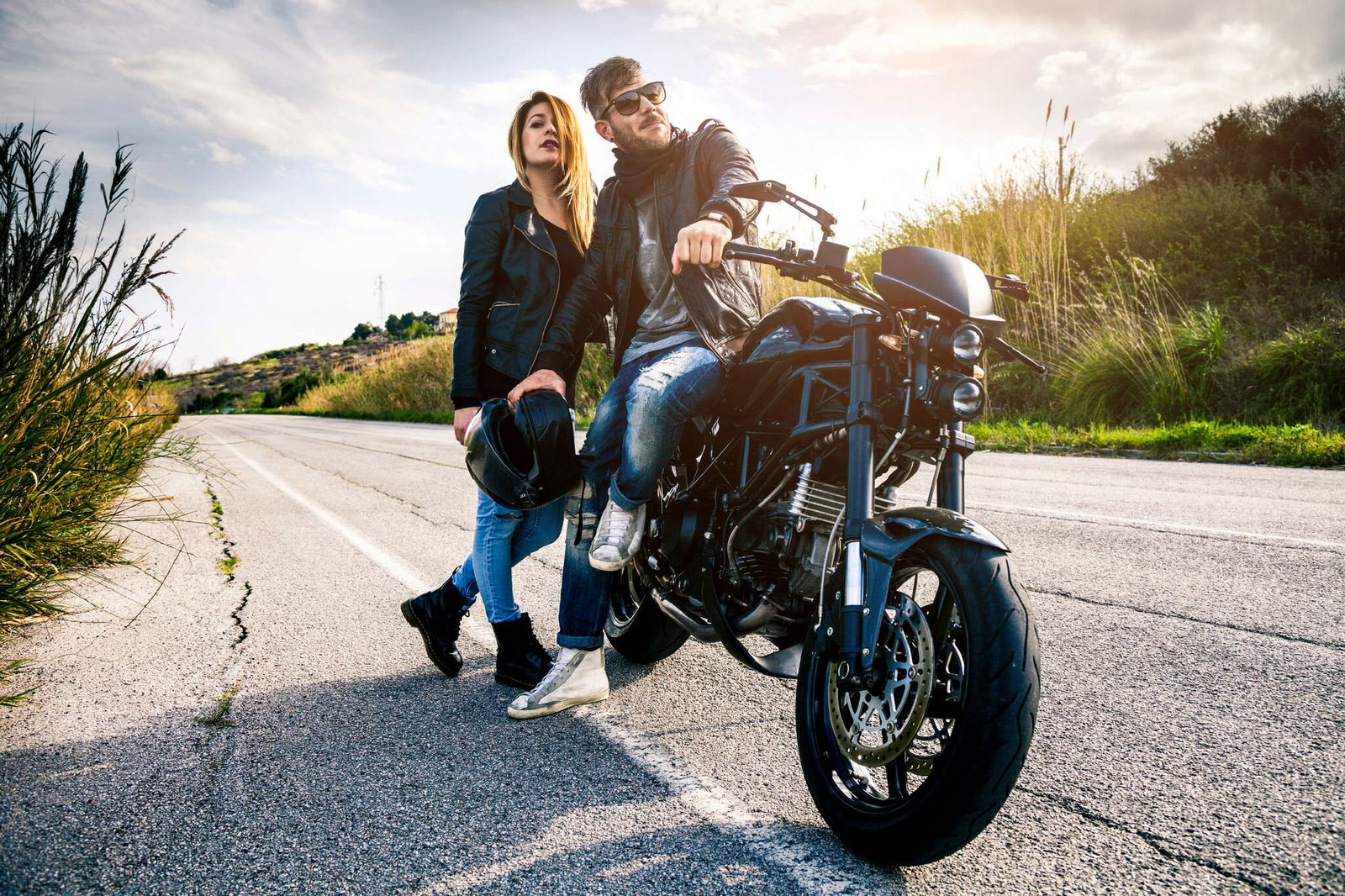 Why Dating Bikers is Better
You've probably had your fair share of encounters with newbies. You know, the people who aren't bikers? Yeah, they don't know the thrill of wind in your hair. They're completely oblivious to call of open road. Just you and your machine, your Harley, your BMW or something more vintage? We all know there's nothing better than driving through landscapes, prairies, plains and mountains. Just driving and losing oneself in the motion while you're covering the distance. But what happens if you want to share that passion with someone?
It's difficult to explain your biker passion to people who aren't into motorcycles. Some might react with casual interest. Some will think it's cool. Others will consider your passion too dangerous or deem it nigh-criminal. And don't get us started on the lingo. What happens if you say that you're a member of the "outlaw motorcycle club"? There are people who'd automatically reject when they see your vest and other paraphernalia, even though we're talking about simple logos and markers. That's why it is much better to date right from the very start with someone who digs you. Other bikers will immediately recognize that fire that burns brightly inside of you. The longing for the road, the independence and determination. Passion, energy and charisma. You have all of these and then some! It'd be a shame to waste all that energy and love you have on someone who won't be able to enjoy in the same things.
That's why it's important to have your own place. A place where you can mingle with like-minded bikers. Where you can mingle with people who understand your passion and desires. There are a lot of girl and guy bikers out there who would love to connect and share their love of the open road. Sure, there are biker rallies and events, but sometimes you want to see new faces. You want to step out of your comfort zone and find someone who's not just available, but compatible.
Of course, it's much easier in this day and age to get in touch with other bikers. There are a lot of sites like Biker Next where you can get in touch with people within minutes. Don't limit yourself to bikers in your area or people whom you can find through friends. They're probably great, but there are hundreds of thousands if not millions of bikers in the US alone. And thanks to wonders of modern technology, you can get in touch with people when you're on the road. Imagine this: you're driving through Midwest and getting messages, flirting with new bikers every day and getting dates quicker than you drive!